I grew up under chiropractic care and was checked regularly and adjusted when needed.
I was always very healthy and when it came time to choose a career chiropractic really interested me.
Its philosophy and how it is applied to the body and how expresses health and why sometimes it breaks down and expresses symptoms and disease.
I graduated from Palmer College of Chiropractic and have been in practice for 25 years.
The philosophy that attracted me to the profession has allowed me to help hundreds of thousands of people through an Upper Cervical structural approach based on engineering principles and utilizing the latest technology to analyze and deliver the best corrections to the spine.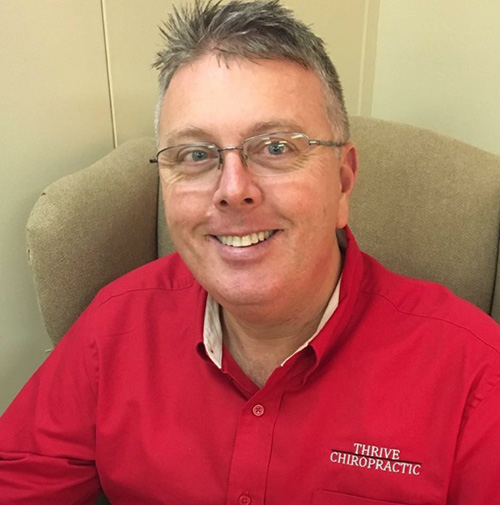 Why I Like Being a Doctor of Chiropractic


When he's asked why he likes being a doctor of chiropractic, his reply was I see every patient as if they were family.
A 32-year old get relief from migraines that keep her in bed instead of playing and taking care of her children.
A 45-year old man resume one of the things he dearly loves in life, playing golf with his sons, after correction from a disc herniation.
A 2-year old get relief from ear infections without having tubes put in his ears.
A 21 year old woman relieved of vertigo, who was then able to get back to exercising.
An 8 year old quit wetting the bed and be able to go on sleepovers at friends' houses.
A 40-year old man who received a neck whiplash in a car accident be able to turn his head again and go back to work.
Personal Interests

Dr. Combs is married to Tami. They have two children Connor and Cameron. They are active members of Morningstar Baptist in Centerville, Ohio. He is a big sports fan of the Cincinnati Reds, The Ohio State Buckeyes and Cincinnati Bengals.
Check out Dr. Chad Combs's Reviews
Don't just survive…Thrive!!!
and Experience the Structural Difference.